Welcome!
We apply ecological & evolutionary principles to improve human, animal, & plant health.
These perspectives are vital to tackling our most urgent global health challenges, including the emergence of new infectious agents, increases in autoimmune diseases, the obesity epidemic, and threats to food safety and nutritional needs of growing populations. Across the Triangle, TriCEM is tapping into the wealth of medical, veterinary and public health expertise across schools at Duke, UNC, NC State, NC Central, NC A&T, East Carolina University, and more.  We are also capitalizing on growing interest in "One Health-One Medicine" perspectives in the Triangle, and the extensive knowledge of ecology, evolution, and the environment at our universities. We hope to see you at a TriCEM-supported activity in the near future!
Latest News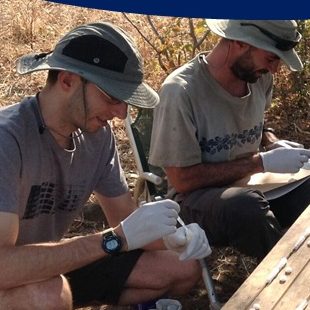 TriCEM is proud to be a sponsor of an upcoming Energetics in Anthropology Workshop at Duke University. The workshop will be held May 2-3, 2022 and will highlight current research on all things energetics as they relate to anthropology. It will also include methods demos. More information, including information about registration and Early Career fellowships to help defray Read more about Energetics in Anthropology Workshop[…]
We're thrilled to announce our newest cohort of TriCEM Graduate Student Awardees! This outstanding group includes diverse evolutionary medicine research at Duke and NC State on vector-borne diseases, neurodevelopmental evolution, marine medicine, and more. Congratulations to all of the award winners – we can't wait to hear more about your work over the next year! Read more about Congratulations to our Fall 2021 TriCEM Grads![…]
Previous
Next
See you at the next event!
Join our mailing list to stay up to date on TriCEM news, events, and opportunities.